In the latest issue of Japan's Weekly Shonen Jump manga magazine, fan's were surprised. As the new poster for My Hero Academia The Movie was released inside. The poster was displaying all of the modern age heroes and All Might with the I Island scientist, Devitt making their appearance in the background.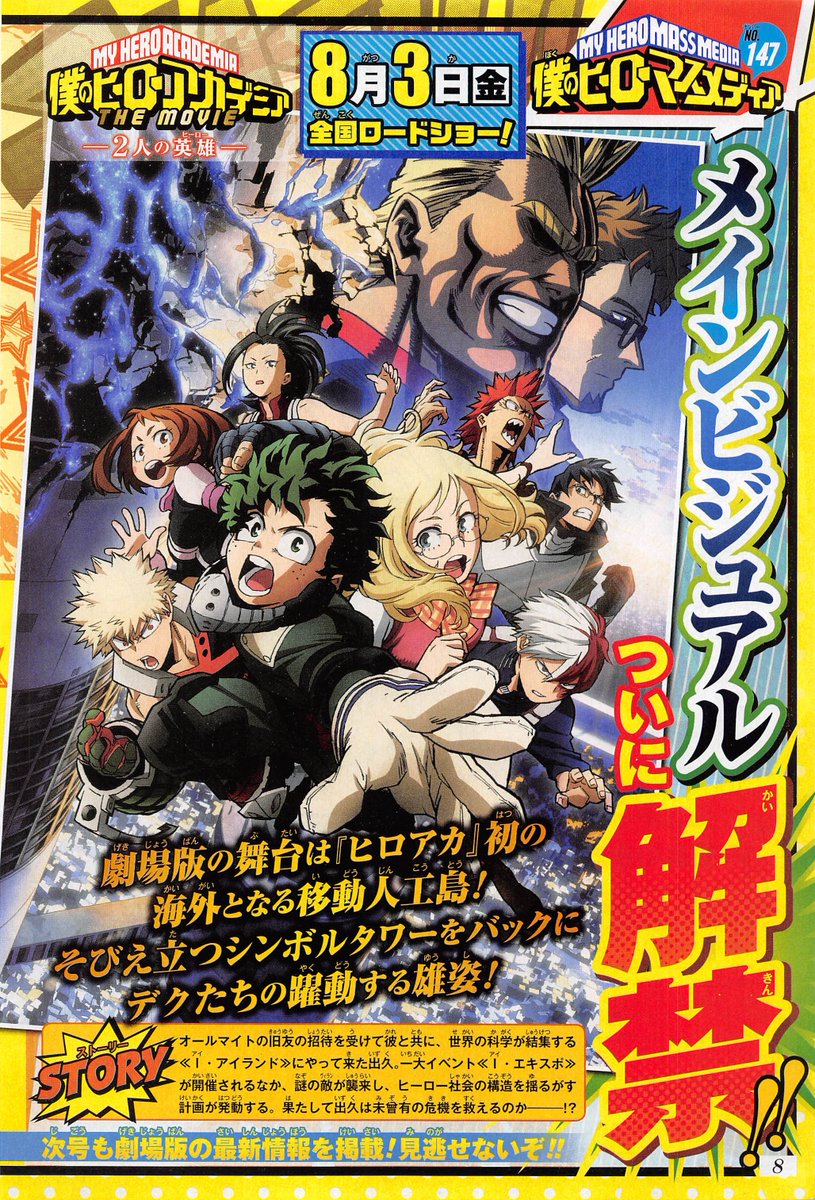 The season 3 of My Hero Academia is started a few weeks ago and after watching the animation, fan's are very excited for the move. The movie is set to release on August 3 in Japan but the date for North American Theaters is still not confirmed. The movie will certainly hit the North American theaters later but when is the question.
Just as I mentioned, Fan's are very excited about the movie and delaying the release in the North American Theaters might make fans to use illegal ways to watch the movie.